Robust Blend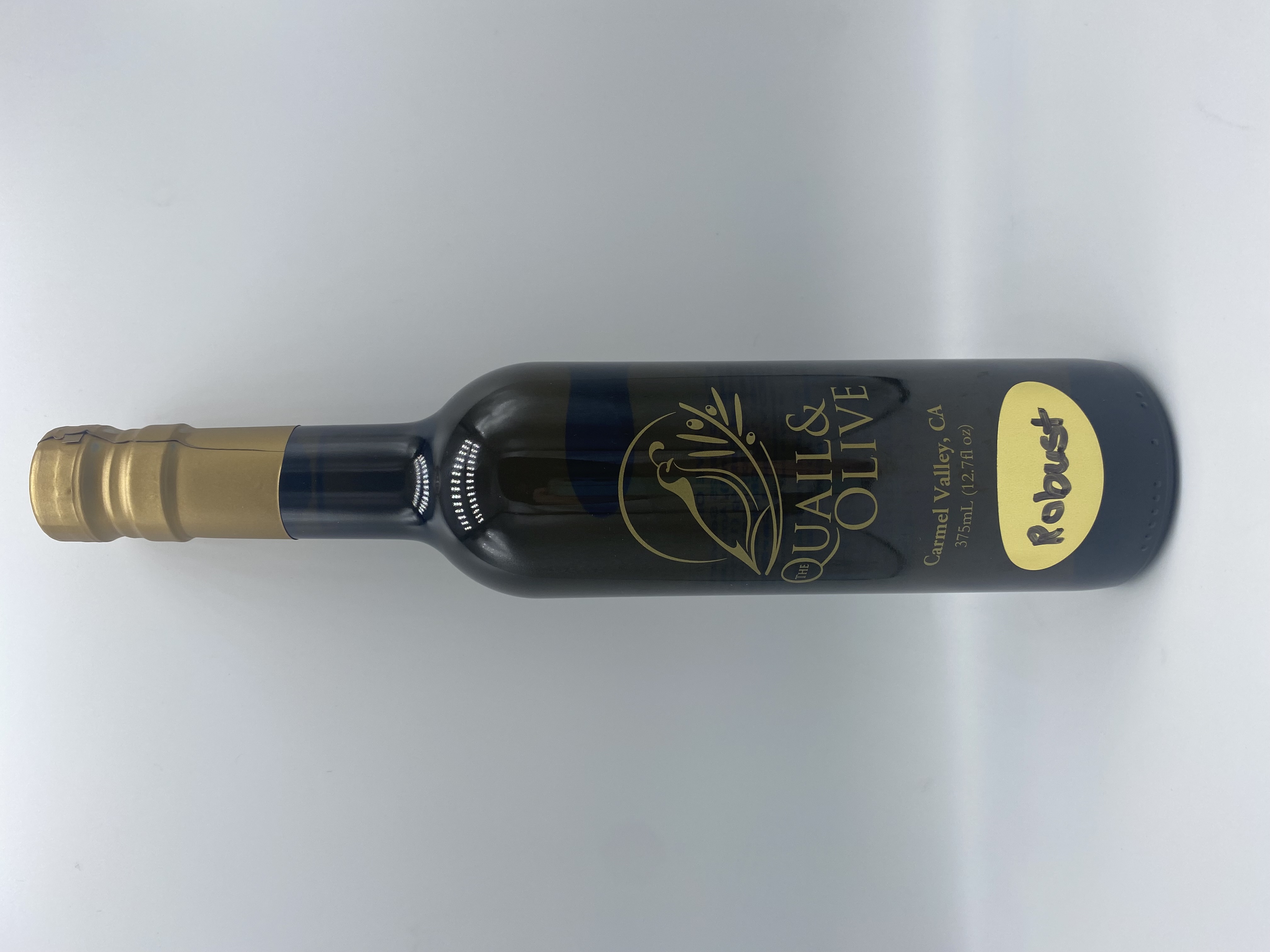 Robust Blend
Blend of:
Robust consists of a blend of Maurino, Pendolino, and Taggiasca olives.
Grown and Produced:
Carmel Valley, CA 93924
Milling Date:
December 2022
Awards:
2023 California State Fair Gold Medal
2023 LA international Olive Oil Competition Gold Medal
2023 Central Coast Olive oil Competition Gold Medal
Tasting notes:
Equally balanced between fruitless, pungency and stringency. A smooth finish green artichoke with notes of green almond, wheat grass and a slow burn of pepper on the back palate.
Fantastic olive oil over steaks, seafood, mushrooms, caesar salad, roasted vegetables, you name it this olive oil will enhance it.
375ml