Recipes
Kale and Wild Rice Salad
11/26/2020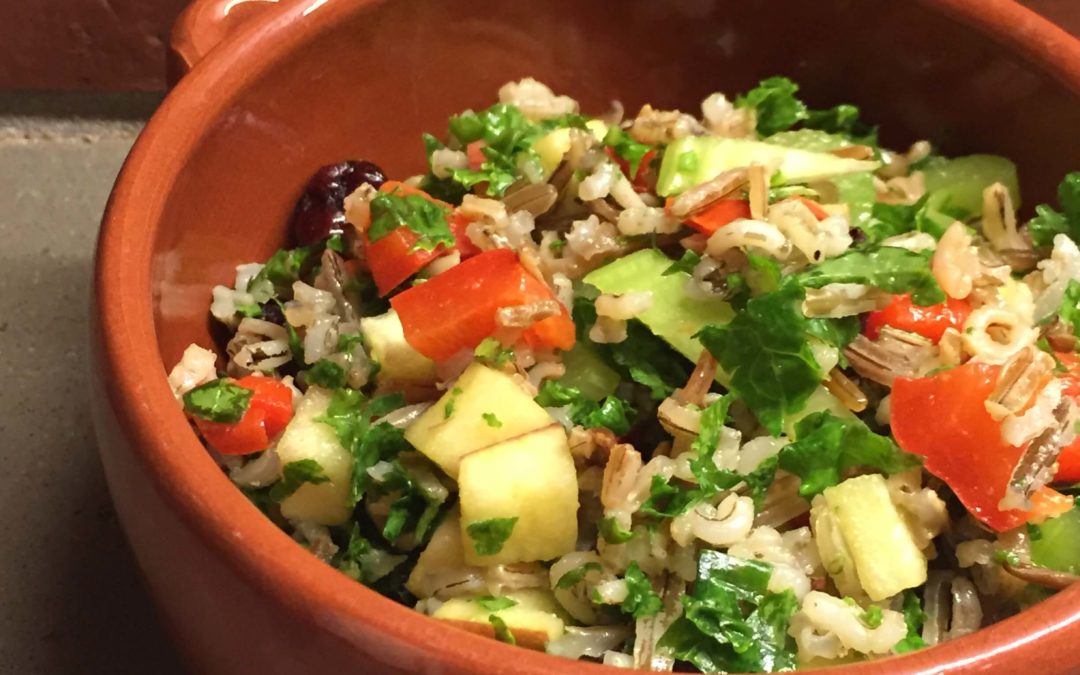 Delicious combination of whole grains, vegetables and sweet fall fruit makes for a festive, colorful salad perfect for this holiday season. And if you decide to use our Bineshii Gourmet Wild Rice you might event taste a bit of that Native American spirit that comes to us straight from the Minnesota Reservation where it is sourced.
Course
: Main Dish, Side Dish
Prep Time
: 20 minutes
Cook Time
: 45 minutes
Servings
: 8 servings
INGREDIENTS
Salad
4 cups Cooked wild rice, cooled to room temperature
2 cups Baby kale, chopped
1 Apple, diced
1/2 cup Dried cranberries
1 1/2 Roasted red bell peppers
2 Celery stalks, diced
Vinaigrette
2 tbsp Blood Orange Olive Oil [BUY NOW]
2 tbsp Blackberry Roasted Pepper Vinegar [BUY NOW]
1 tsp Dijon Mustard
1/2 tsp Salt
1/8 tsp Black pepper
INSTRUCTIONS
In the large bowl combine all the salad ingredients.
In the small bowl whisk together all the vinaigrette ingredients.
Pour the vinaigrette over the salad and toss together.
Serve at room temperature.